Micro swimsuits are among the tiniest ones available on the market these days. While not as small as the G-string styles, thongs or pouches; they are definitely smaller than bikinis, briefs, and surfer shorts. It takes a man in very good physical shape to successfully pull off wearing these swimsuits if he wants to get as much positive attention as possible. Granted, men that are not in excellent shape can still slip into a micro but he should be sure that he does not look ridiculous or he is opening himself up to ridicule, finger pointing, and laughing. That is never a good time for anyone and can be rather humiliating.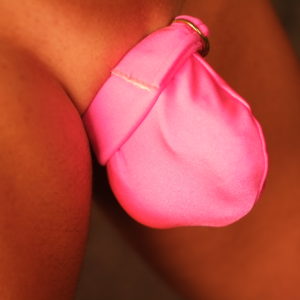 That is why the first thing you want to do before wearing micro swimsuits in public is to get your body at least toned a little. Drop those excess pounds so that your stomach does not hang over and conceal your sexy micro. In fact, obese men do not look great or even attractive in small swimsuits so if you are determined to try out a micro; do yourself and those people who will be seeing you a huge favor. Lose that weight and make yourself look great in that micro before you take yourself out in public. After all, you want to attract the right kind of attention when you hit the beach in your micro. People rarely offer their phone numbers to fat men in tiny swimsuits. It may not be politically correct to say something like that, but you may as well accept the truth.
One last thing that you need to pay careful attention to before slipping into micro swimsuits is manscaping. All men have hair on their bodies and many of them have access hair that shows in the most unflattering ways, especially when these men are wearing swimsuits. This is the easy part, though. Depending on your financial situation you can use a razor and shaving cream, some hair removal cream, or visit a professional for electrolysis. Whatever way you decide to rid yourself of this unattractive hair, it is simple enough to take care of this problem. Once you have yourself in shape, you are ready to brave the public wearing that micro.